Starting November 1st 2023 All Firearm Transfer Fees Will Be $50.00 Per Gun
Ladies shoot free every Wednesday!
Shooters Emporium – Gun Shop in Kokomo, IN
Shooters Emporium is the leading provider of gun sales, purchases and trades in the Kokomo area, including Galveston, Alto, and Vermont, IN. We offer our clients a diverse selection of firearms, knives and more. Our spacious facilities are used for both merchandise and gun safety classes, and feature an indoor shooting range.
Learn more about our services!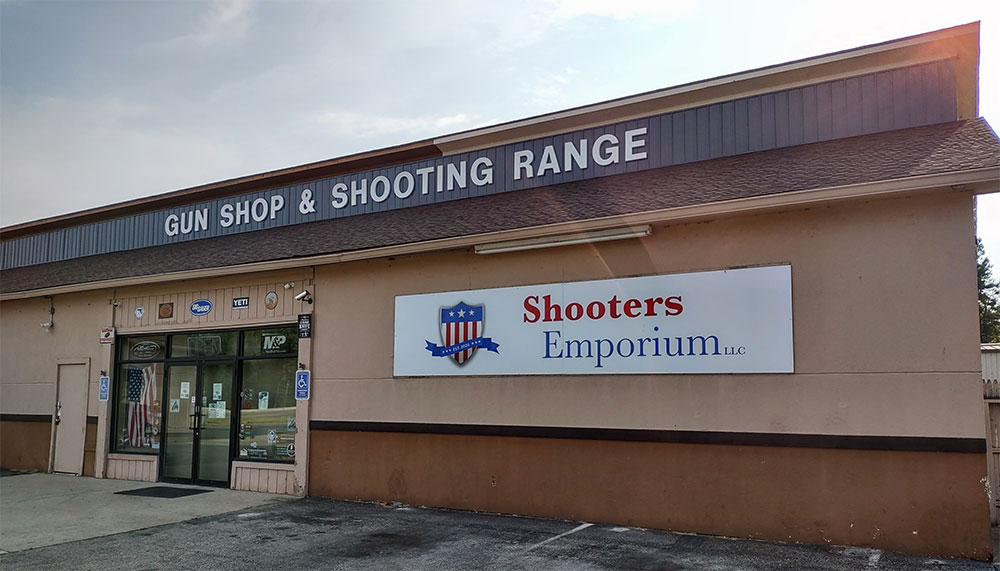 Your Local Gun Dealer
Get ready for a one-of-a-kind gun shop experience at Shooters Emporium. At our store, we know exactly what customers are searching for when they look to legally buy, sell or trade their guns. For 10 years of business, Shooters Emporium has provided gun owners with a reliable place to learn about and shop for firearms and knives. As a proud member of the NRA, we go the extra mile to ensure that customers have a professional and quality experience at our gun shop in Kokomo, IN. Our knowledgeable staff is dedicated to answering client questions and helping you find the right gun for your needs.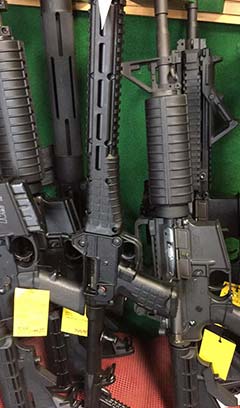 What sets Shooters Emporium apart from every other gun store in Kokomo, IN is that we offer a full-service shop experience. Not only do we sell firearms and knives, we also have an indoor shooting range that is available for customers' use. Even more, we offer comprehensive gun safety classes that teach you how to own and use your weapon responsibly. When you work with our business, you can feel confident knowing that you're receiving the highest quality merchandise and customer care in the industry. Contact us today! Customers have trusted Shooters Emporium for 10 years of business because:
We carry a wide range of quality firearms and knives that are available for sale.
Our staff is extremely knowledgeable and takes pride in serving customers.
We offer gun safety classes for new owners and individuals who would like a safety refresher.
As a gun dealer, our business allows for the legal purchase, sale and trade of firearms.
Areas Served
Providing Service to the Following Areas:
Kokomo, IN
Howard County, IN
Galveston, IN
Miami, IN
Oakford, IN
Bunker Hill, IN
Grissom Arb, IN
Russiaville, IN
Young America, IN
West Middleton, IN
Hemlock, IN
Sharpsville, IN
Onward, IN
Walton, IN
Cass County, IN
Miami County, IN
Tipton County, IN